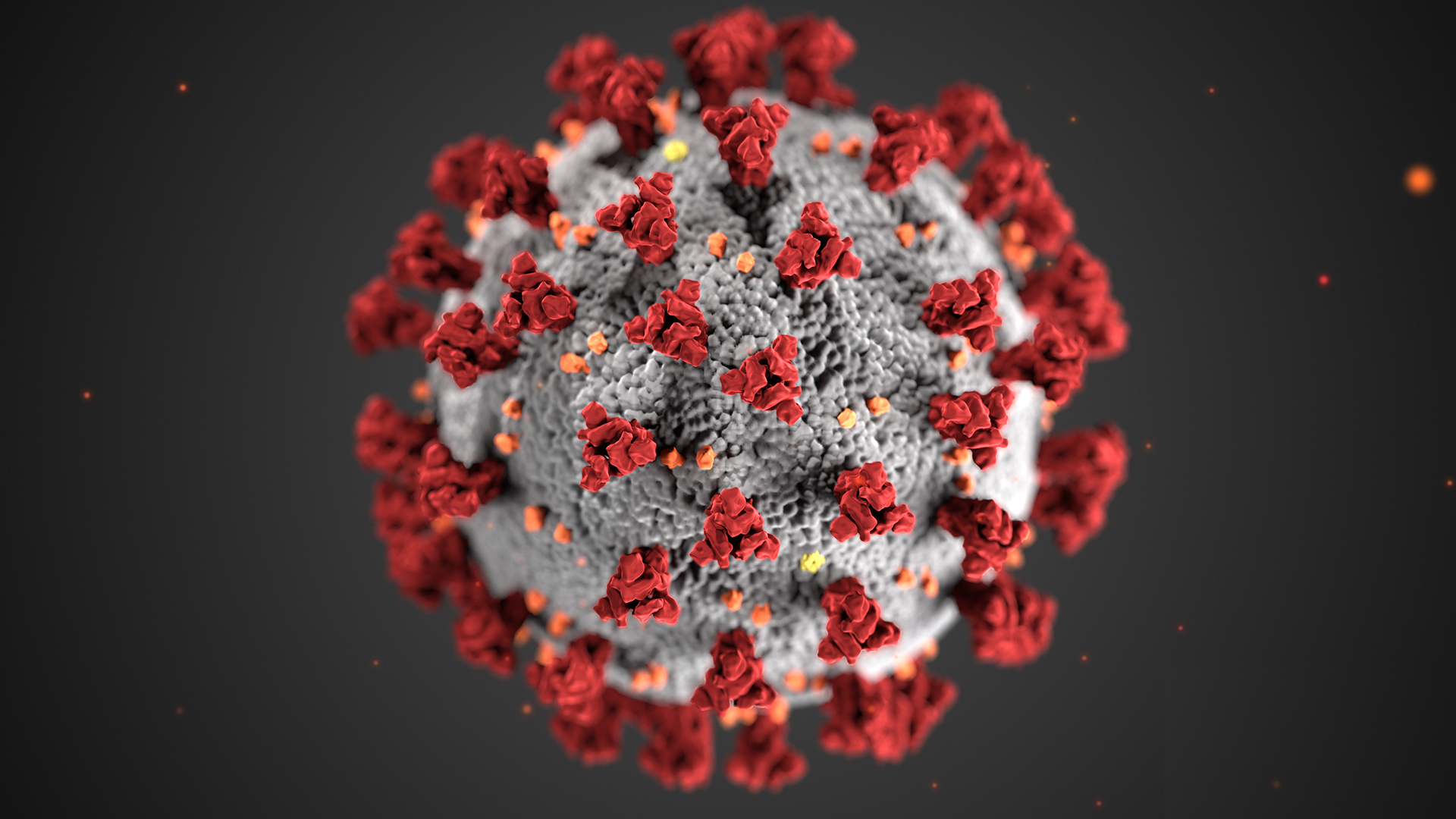 The baby boomer doomer (a.k.a. the baby boomer remover) is kind of pretty, isn't it? Kind of like a Christmas tree ornament…
I remember the hysteria when HIV/AIDS first emerged in the 1980s. There were calls to quarantine gay men, even though HIV is not at all spread through casual contact — I remember the wholly unfounded hysteria that perhaps HIV was quite easily spread — and, of course, there were the innumerable pronouncements that AIDS was God's punishment. ("AIDS kills fags dead," one slogan put it succinctly.)
Because we gay men were — and still are — considered to be expendable, of course the Reagan regime dragged its feet on doing anything about HIV. The "right" people (if we can even call them people) were dying, after all.
So now comes along a new virus, one that curiously takes out primarily older people. According to data from China, where the new coronavirus first hit, the death rate for the virus breaks down by age group thusly:
The chart is astounding. It suggests that newborns to those aged 9 have a zero percent chance of dying from the new coronavirus, and the death rate goes up with each age group. My age group (the 50s) is 1.3 percent. Of course you don't want to be part of the 1.3 percent, but that's still a pretty low death rate for a plague.
As soon as you are in your 60s, however, the death rate is approaching 4 percent, and in your 70s, you're looking at 8 percent — and approaching 15 percent for those 80 and older.
No wonder they're calling the coronavirus the "baby boomer doomer" and the "baby boomer remover."
Not that the herd couldn't use some culling, and not that I would be torn up if a huge chunk of the baby boomers were offed, but the psychosocial dynamics of a plague sure are interesting.
Because this plague is killing baby boomers, we're seeing much swifter governmental action, of course; we must save every precious baby-boomer ass, right?
But if HIV/AIDS felt like "justice" to the right wing and to other homophobes (such as the Joe Biden voters of today…), well, the coronavirus seems to me, at least in its initial stage, to perhaps offer some poetic justice.
I mean, the cruise is the bright, shining example of baby boomer over-privilege: The baby boomers' parents passed their wealth down to their baby-boomer offspring, and today, the baby boomers are passing "their" wealth down to the likes of cruise-line companies. (To be fair, they're also putting the nation's wealth into McMansions, recreational vehicles, world travel, unnecessary home improvement, bright shiny new cars, time shares, golf, fine dining, expensive wines, etc.)
Boomers ostentatiously spend the nation's wealth on cruises, on which they expect to be treated like royalty. They are to be catered to exhaustively by wage slaves who aren't paid anything even like a living wage — and woe to those wage slaves who don't smile the entire time of their servitude.
I listened to a recent local NPR interview of a baby-boomer-sounding woman who was on the infected Grand Princess cruise liner stopped first in the San Francisco Bay and then redirected to Oakland, and its passengers quarantined at Travis Air Force Base in Northern California.
The whiny, impossible-to-placate baby boomer acted like she was Yelping Travis Air Force Base as though it were just an extension of her fucking cruise experience. Clearly, the entire world is supposed to be designed (just like a cruise liner!) to cater to the whim and whimsy of every single fucking baby boomer; it's their world, and the rest of us are here only to serve them.
In the baby boomers' world, you're either a feudal overlord (a baby boomer) or a serf (everyone else).
So: While I usually don't wish people pain and suffering, given all that I have experienced and observed in my Generation-X lifetime, including, as a gay man, seeing how my fellow gay men were treated (and not treated) during the AIDS crisis, and including how I have been under the baby boomers' thumbs for my entire fucking life, am I going to shed a tear for the baby boomers (and those older) felled by the coronavirus? No, not really, unless one of the vanishingly few good older people, such as Bernie Sanders, were to be taken out by the virus.
Coronavirus, as plagues go, is pretty tame. The flu pandemic of 1918 to 1920 killed anywhere from 20 million to 50 million people worldwide, with a death rate of 10 percent to 20 percent, and, very much unlike the new coronavirus, most of its victims were young adults.
That said, should we read into plagues? That is, should we see "signs" in them, including which portions of the population the plagues take and the plagues' body counts?
No, probably, we should not, and there probably is no greater meaning in pandemics — no moral meaning, anyway — but it sure is fun to interpret them, as it were.
For instance, I kind of like to think of the coronavirus as like the earth trying to shake off the parasitic baby boomers in a global act of karmic justice. But that very well might be much more my own private fantasy than anything like fact, which I recognize. (Surely those who proclaimed that "AIDS kills fags dead" didn't doubt whether or not that stance — that gay men have deserved to die of AIDS, probably as a death sentence handed down by An Angry God Himself — has been anything like factual.)
All of that said, even though I'm not in one of the highest risk groups for death from the coronavirus, I'm still at 1.3 percent.
Ironically, just Friday morning I had a routine check-up with my doctor. I felt fine. My vital signs were normal, including my temperature, and the doctor examined my throat and ear canals and apparently found nothing out of the ordinary.
But just later Friday, I started to develop an upper respiratory infection, which I'd avoided all of this past winter until now. I'm experiencing a lot of mucous production, nasal congestion, a bit of a headache and now, a mildly sore throat and an occasional cough. It's annoying, but not severely debilitating.
Is it the coronavirus?
I'm guessing that it's not, that it's one or more of a myriad of other pathogens, viral or bacterial, that cause upper respiratory infections, the vast majority of which my body will conquer on its own, but even if it is the coronavirus, a death rate of 1.3 percent isn't high.
Besides, as a Generation X'er, I'm used to life not being like I'm on a perpetual cruise. Entirely unlike the over-privileged and overly comfortable baby boomers, I can handle some pain and suffering — and even death, if it comes to that.
Ironically, the boomers, quite unintentionally, over the course of my entire lifetime have prepared me to face the worst while they avoid — like the plague… — even the least amount of trouble, inconvenience or unpleasantness.
P.S. Seriously, though, the coronavirus exposes how incredibly fucking stupid the masses are, hoarding such bullshit like hand sanitizer, bleach, rubbing alcohol and even toilet paper.
The ignorant masses excel at seeing risk where it does not exist and at not seeing risk where it does exist. And accordingly, they take actions that they don't need to take and fail to take actions that they do need to take.
P.P.S. The title of this blog piece, if you didn't catch it, is a riff on the late Susan Sontag's book AIDS and Its Metaphors. (Sometimes something just comes into my mind like that…)