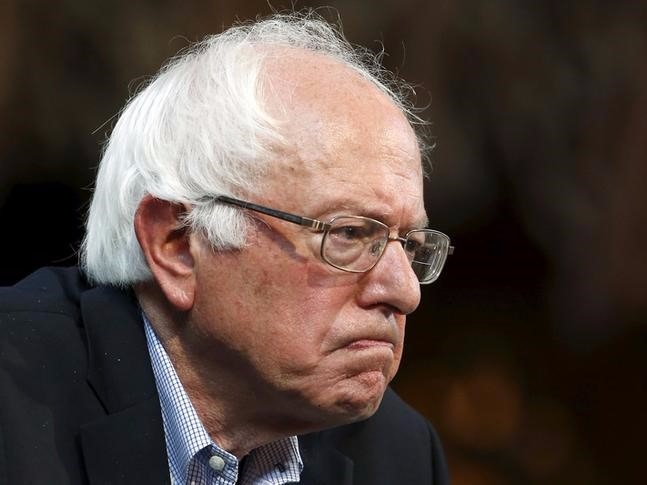 I easily could get conspiratorial in my thinking right about now, wondering aloud if the Democratic establishment in Iowa (and elsewhere) knew that Bernie Sanders won (or at least probably won) the state last night but wanted to deny him the victory lap by delaying the "official" results to today.
Up until last night, I had dismissed calls for Iowa to no longer be the first state in the nation to hold a presidential caucus or primary election. That probably changed last night.
Exactly four years ago today — in response to the debacle that was the Iowa caucuses then — I wrote: "As I noted recently, there is no good reason for Iowa not to scrap the caucus model altogether and adopt a primary-election model, which most of the states possess."
I perhaps could let the 2016 Iowa caucuses go, even though I suspect that Bernie won them (the "official" result was 49.9 percent Billary Clinton to 49.6 percent Bernie Sanders!), but to have significant problems the next time around is beyond problematic.
Bernie Sanders' campaign sent out an e-mail today, attributed to his campaign manager Faiz Shakir, that reads, in part:
Last night was a bad night for democracy, for the Democratic Party, and for the people of Iowa.

But because you have done so much for this campaign, and in the interest of full transparency as we wait for the Iowa Democratic Party to release results, we want to share the numbers that we have at this moment:

As a result of an extraordinary grassroots campaign, fueled by thousands of volunteers who knocked on hundreds of thousands of doors, our internal results sent to us by precinct captains around the state indicate that with close to 60 percent of the vote in, we have a comfortable lead. Our numbers also show Pete Buttigieg is currently in second, followed by Elizabeth Warren, then Amy Klobuchar and Joe Biden.

Let me reiterate that these are unofficial results, but we wanted to share them to let you know we feel very good about where we are at right now as we head to New Hampshire.
We are to receive the "official" results from the Iowa caucuses later today, reportedly. If Bernie did indeed win, as the polling had suggested he would, he deserved to have a victory party last night, not today.
I could go all conspiracy-theory on this, but for now, I won't. I'll more or less (more on the "less" side) trust, for now, Iowa officials' claim that they have all of the accurate data from the caucus sites, but that they have had to rely on the paper trail because their vaunted application/software for the caucuses did not work the way it was supposed to.
Regardless of how Iowa 2020 pans out, we Berners press on; we've been at it for some years now. Overthrowing the corrupt, self-serving establishment is not exactly accomplished overnight.
All of that said, if Biden indeed didn't come in at least in the top three in the Iowa caucuses, I think you can stick a fork in him.
Even if Boy Scout Pete comes in the top three in Iowa, I still don't see a path to the 2020 nomination for him — or for Amy Klobuchar.
Turncoat "progressive"-come-lately Elizabeth Warren might surprise us yet, but if I had to put money on it, I'd still bet that Bernie Sanders is the 2020 Democratic Party presidential candidate.
And for 2024, I'd probably be OK with Iowa retaining its first-in-the-nation status — but only if it scraps the caucuses and adopts the primary-election model instead, as it should have done for this year, as I wrote four fucking years ago today.
If Iowa fucks up a third time, though, I'd say three strikes and they're out. The first-in-the-nation spot should go only to a state that can fucking handle it.