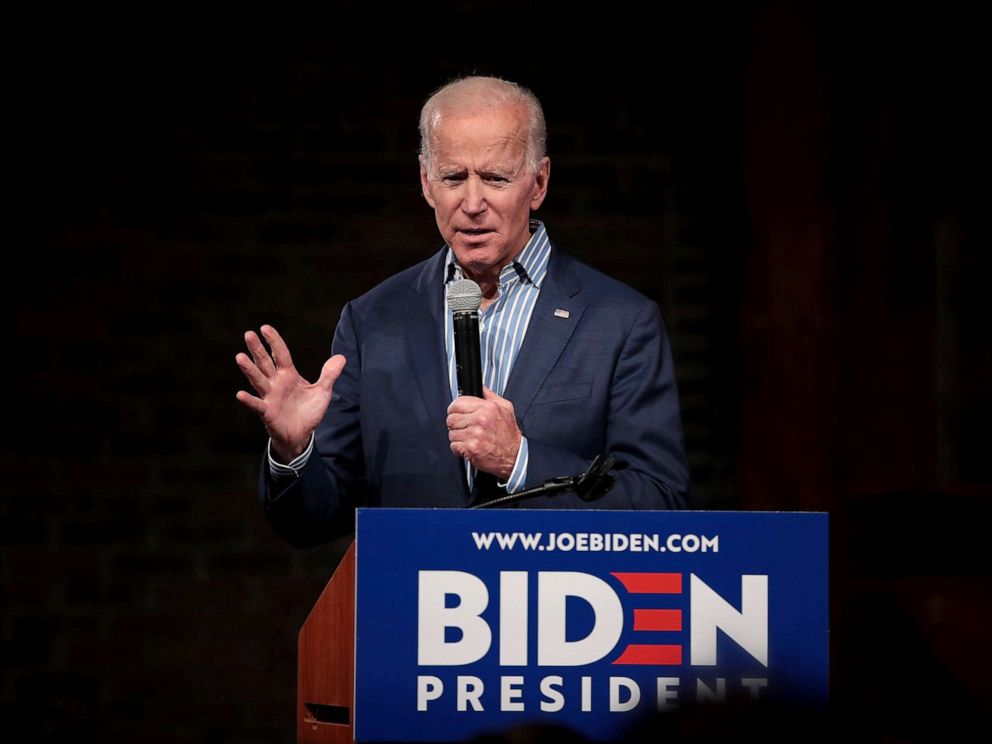 Nothing says "I give up even trying to figure all of this out!" quite like supporting Joe Biden for president for 2020.
Shitty polls can make for great headlines.
For example, The Hill recently ran this headline: "Biden Takes 32-point Lead Over Sanders in New 2020 Poll." Dramatic!
The "news" story begins:
Former Vice President Joe Biden has a 32-point lead in the Democratic presidential race in a Hill-HarrisX poll released Monday. [The poll was conducted May 3 and May 4.]

Biden won 46 percent in the poll compared to 14 percent for Sen. Bernie Sanders (I-Vt.), who came in a distant second place.

South Bend, Ind. mayor Pete Buttigieg was in third place with 8 percent, followed by Sen. Elizabeth Warren (D-Mass.) with 7 percent. …
What doesn't this "news" story tell you? It doesn't tell you that this poll is an outlier — that no other recent reputable nationwide poll of Democrats and Dem leaners gives Biden more than 40 percent. It doesn't tell you that fivethirtyeight.com rates the polling outfit (HarrisX) with an unimpressive C+.
And I'll keep saying it: Give me a huge sample size and a small margin of error!
This HarrisX poll that is a clear outlier from the other polls has a sample size of only 440 people and thus has what to me is a useless margin of error — plus or minus 5 percent. (I can work with around 3 percent, but 5 percent is too much.)
Luckily, there is one polling outfit that gives a shit about a huge sample size and a small margin of error: Morning Consult, which fivethirtyeight.com gives a B- (I'm not sure why it's not higher than that).
Morning Consult's latest poll, taken April 29 through May 5, with a sample size approaching 16,000 and thus a margin of error of only plus or minus 1 percent, gives Biden 40 percent and Bernie 19 percent, a difference of 21 percentage points, not 32. (In that poll, Elizabeth Warren comes in at a distant third place, with 8 percent, and Kamala Harris is just behind Warren, with 7 percent.)
Biden had hit 35 percent in previous Morning Consult polls taken this year, so 40 percent isn't what I'd call phenomenal. It's a boost of only 5 percentage points from where he had been polling recently. It is, as far as I can discern, a normal boost in the polls to receive after you've officially announced your candidacy (especially if you were vice president in the past).
Morning Consult at several points had Bernie polling in the low 20s (or even lower) this year, so 19 percent doesn't mean that all of his support has evaporated overnight. It hasn't; he's still in solid second place in the polling, and his (non-Biden) competitors would love be able to hit even 9 percent.
The question is: How long will the Biden bounce last?
Not long, I believe.
Biden offers nothing new. The two biggest policy wonks thus far, in my book, are Elizabeth Warren and Bernie Sanders, who churn out policy ideas like amazon.com churns out packages, but what, exactly, is Biden's pitch? It's something along the lines of, "I was Barack Obama's vice president — and I promise not to manhandle women anymore!"
Ooooo — exciting! Not!
There are reasons why Biden failed to win the Democratic Party presidential nomination when he went for it in 1988 and 20 years later in 2008; the voters actually aren't all that into him.
Now that he's older but not wiser, and offers not a vision for the future but only wishes us to believe that we must seek to go back to the past (this is much the fuzzy, magical thinking that was "hope" and "change"), I see Biden imploding again — especially once we get to the debates (which begin late next month) — as he has imploded in the past.
The fact of the matter is that the establishment, including our corporately owned and controlled "news" media, much prefer that Joe Biden rather than Bernie Sanders be our next president because they know fully well that Biden (like Obama before him) would be the keep-the-status-quo president.
Who knows what success a President Sanders might actually have in making things less cushy for the corporations and better for the people?
Therefore, I fully expect the corporately owned and controlled news media to continue to push the narrative that Biden already has won and Bernie already has lost even before the first voter has been able to cast a vote. (That would be in the Iowa caucuses on February 3, 2020.)
But if the Bidenbots believe that Biden already has this thing in the bag, then that's probably good for Bernie.
Billary and the Billarybots smugly thought that they had in the bag in 2008 — and that worked out pretty well for Barack Obama.